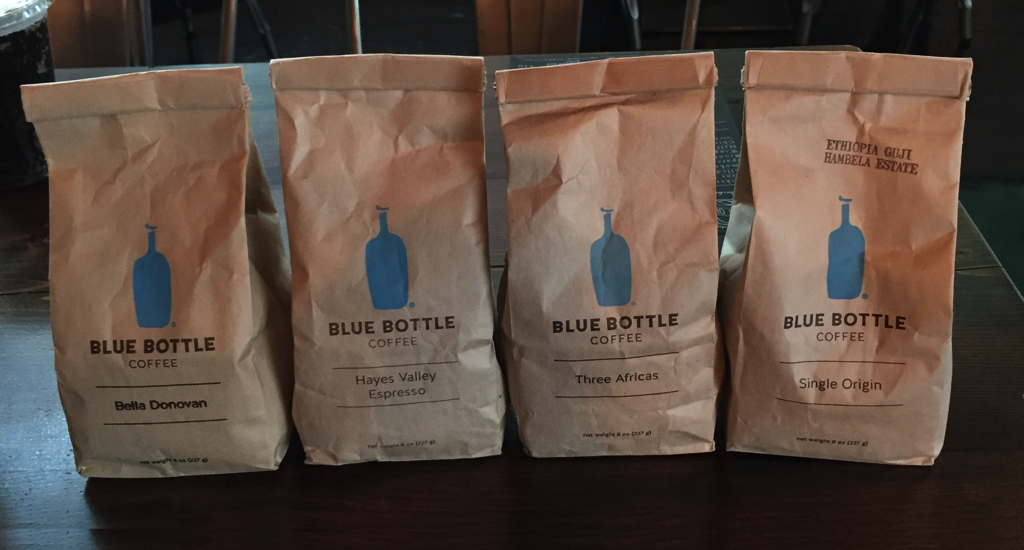 URL: https://bluebottlecoffee.com/store/coffee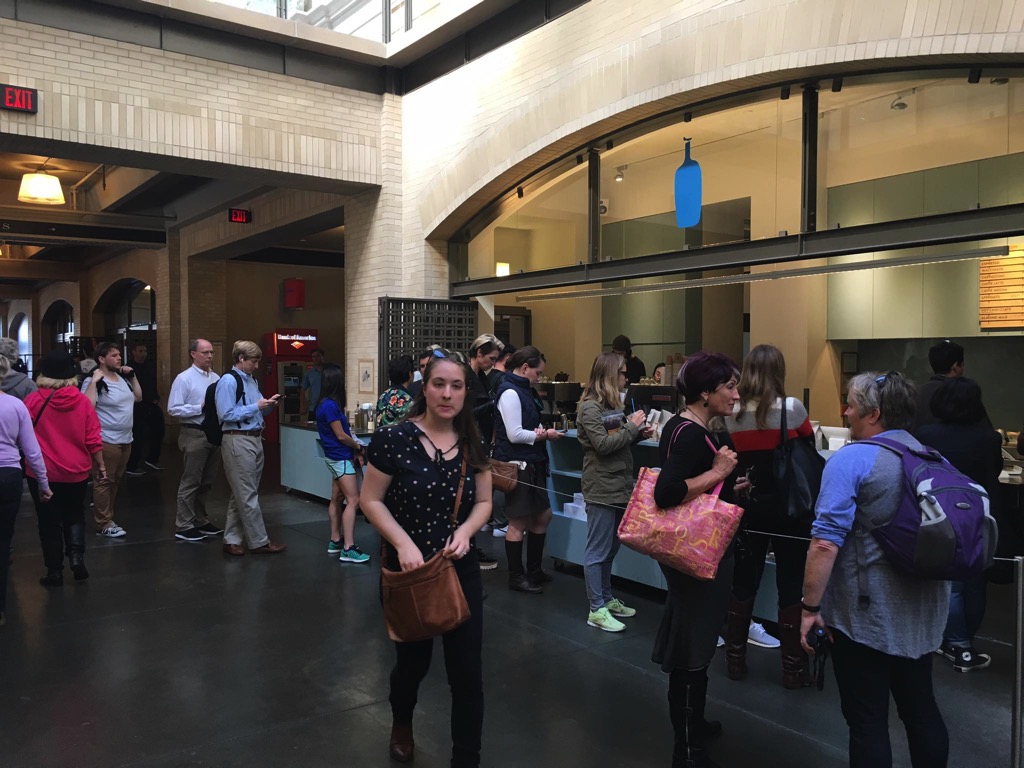 Ethiopia Guji Hambela Buku $?
Guava, cranberry, lemon
Hambela Estate makes its home beneath the dramatic canopy of old-growth forest. Over the years, we've not only admired the good work of its founders, brothers Aman and Michael Adinew, but we've also become their close friends. We aren't the only ones to sing their praises. The Adinew brothers are quickly developing a reputation as two of the country's—and even the continent's—most innovative coffee producers by virtue of their holistic approach to farming and exceptional processing methods from seed to cup. Like many Ethiopian estates, Hambela occasionally processes ripe cherry from local farmers. This particular coffee, comprised of indigenous cultivars, comes from the nearby neighborhood of Buku. Its relatively short resting period after drying in the sun makes it exceptionally clear and crisp. In its delicacy, the Buku is not unlike a trio singing a cappella, forging a unique harmony of cranberry, guava, and lemon.
Three Africas $15.75
Fruity, radiant, creamy
This blend marries the radiant fruit of two coffees from Ethiopia, one washed and one natural, with the authoritative depth of a washed coffee from Central Africa. Together, these components produce a big, chocolatey aroma and excel in just about every prep method, save espresso and siphon. Unlike some of our delicate and complex single origins, this blend has a very easy-to-like personality with good body and unthreatening complexity. This inclusive blend takes milk or cream well. Some say, damn well.
DETAILS:Ethiopia, Central Africa
Hayes Valley Espresso $15.75
Dark chocolate, brown sugar, syrupy
We developed this espresso over five years ago for the launch of our Kiosk on Linden Street. This is probably our darkest espresso: lower-toned, minimal brightness, plenty of chocolate – with an engaging complexity as a straight shot. The shots are gorgeous: achingly heavy with voluptuous red-brown crema, and the silky, somewhat dangerous-looking viscosity of a power-steering stop-leak product once used on our (now departed) heroically battered 1983 Peugeot. In milk, it tastes like chocolate ovaltine, and holds its own from the daintiest 3oz Macchiato to our towering 12oz caffe latte. This is the most Brahmsian espresso we have. Brooding and autumnal, it is a coffee to mourn the passing of time.
DETAILS:Brazil, Guatemala
Bella Donovan $15.75
Heavy, comforting, deeply-fruited
The Bella is the wool sweater of our blends — warm, comforting, familiar. Wild and citrusy organic African paired with earthy organic Indonesian makes for a vivid and fairly complex Moka/Java blend. It seems to weather the rigors of the automatic drip machine as well. This is, perhaps, why it's our most popular blend. It is also on the darker side: nice and thick without being inelegant. Bella stands up to milk or cream well, and is easily enjoyed black.
DETAILS:Ethiopia, Sumatra
埃塞俄比亞Guji
番石榴,蔓越莓,檸檬
漢布拉莊園位於老森林的壯麗的樹冠下。多年來,我們不僅欣賞其創始人,阿曼兄弟和邁克爾·阿迪努的良好工作,但我們也成為他們的親密的朋友。我們不是唯一唱歌的人。 Adinew兄弟憑藉他們對農業的整體方法和從種子到杯子的特殊加工方法,迅速發展成為該國的兩個 – 甚至是大陸最創新的咖啡生產商。像許多埃塞俄比亞莊園一樣,Hambela偶爾會從當地農民手中種植成熟的櫻桃。這種特別的咖啡,包括本地品種,來自附近的Buku附近。它在陽光下乾燥後的相對較短的休息時間使其格外清晰和脆。在它的美味,Buku不像三人唱一個無伴奏,鍛造蔓越莓,番石榴和檸檬的獨特和諧。
三個非洲
果味,輻射,奶油
這種混合物結合了來自埃塞俄比亞的兩種咖啡的光芒般的水果,一種洗滌和一種自然,與來自中非的權威深度的沖洗咖啡。一起,這些組件產生一個大的,巧克力的香氣和擅長在幾乎每一個預處理方法,保存濃咖啡和虹吸。與我們一些精緻複雜的單一來源不同,這種混合具有非常容易的個性,具有良好的身體和不受威脅的複雜性。這種包容性混合物採用牛奶或奶油好。有人說,死得很好。
詳情:埃塞俄比亞,中非
Hayes谷濃縮咖啡
黑巧克力,紅糖,糖漿
我們在五年前開發了這款咖啡,在林登街上推出我們的Kiosk。這可能是我們最黑的濃咖啡:低調,最低亮度,大量的巧克力 – 具有復雜的直接拍攝。這些鏡頭是華麗的:強烈的重的紅棕色的棕色克麗瑪,和一個動力轉向止漏產品的柔滑,有點危險的粘度,曾經用於我們的(現在離開的)英勇的1983年標致。在牛奶中,它的口味就像巧克力的巧克力,並擁有自己的從最奇怪的3oz Macchiato到我們高聳的12oz咖啡拿鐵。這是我們最Brahmsian濃咖啡。沉思和秋天,它是一種咖啡哀悼的時間的流逝。
詳情:巴西,危地馬拉
Bella Donovan $ 15.75
重,安慰,深深地
貝拉是我們混紡羊毛毛衣 – 溫暖,安慰,熟悉。野生和柑橘有機非洲人與土質有機印度尼西亞人配對使一個生動和相當複雜的Moka / Java混合。它似乎天氣的自動滴灌機的嚴酷性。這也許,為什麼它是我們最受歡迎的混合。它也在更黑暗的一面:好,厚,沒有不起眼。貝拉站起來牛奶或奶油好,很容易享受黑色。
詳情:埃塞俄比亞,蘇門答臘